There Weren't Safe and Efficient Anchor Setting Tools Out There.
After years of frustration having to install concrete anchors in a slow, primitive, and exhausting method provided by the drop-in and wedge anchor manufacturers, Tom Wallek created Set It FAST anchor setting tools.
Bottom line is that installing anchors is now a safe and efficient procedure.
Our Story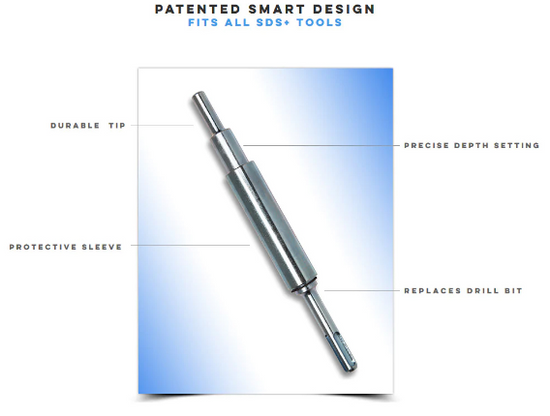 Why
Set It FAST

are the Best Anchor Setting Tools?

Less Time, Less Effort
Speeds up anchor installation without having to change the drill mode from "rotary hammer" to a "hammer only".

Safer
Provides greater safety for the user, since no hammering or swinging of tools overhead is required.

Superior Design
Equipped with a sliding sleeve that holds the drop-in and wedge anchor in place on the tool for overhead use.

Fits All SDS+ Tools
The choice of professional contractors in all construction trades around the United States.
How to Use Set It FAST Anchor Setting Tools

DANNY PELLEGRINO Sprinkler Fitter
San Francisco, CA
"Reliability and Precision. Used it every day on the job for 7 years. Everyone who watches me set drop-in and wedge anchors with such speed and precision want to borrow it. NO CAN DO MY FRIEND. GET YOUR OWN!"

RON HONEA Sprinkler CompanySuperintendent - Reno, NV
"SETitFAST Tools make our jobs go faster and help keep our employees from injuring themselves."

DALE LOWERY Owner, D&D Plumbing - Sparks, NV
"These setting tools pay for themselves in the first few hours of use. They make our job easier and safer."