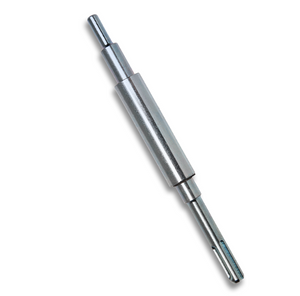 SETTING TOOL INFO
The most common anchor in use is the 3/8" drop-in.

Our concrete anchor setting tool set them efficiently and safely.

Our Set It FAST drop-in anchor setting tool provides a revolutionary patented system for installing drop-in anchors.

This system is the choice of professional contractors in all construction trades.

It provides a safe and efficient method for installing anchors overhead, in walls, or in floors.

Our setting tool for concrete anchors significantly reduces the risk of anchor failure due to improper setting.
We offer 3 sizes of drop-in anchor setting tools. Browse our other 2 sizes:
Interested in all 3 sizes? We have a discounted bundle available:

We recommend using our 3/8" drop-in anchor with our 3/8" stop-drill bit:

Take a look at all of our other bundles: