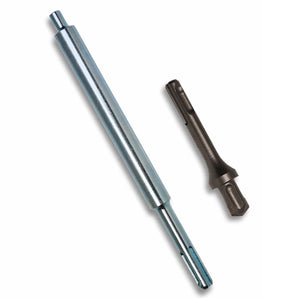 COMBO KIT INFO
Our Set It FAST 3/8" mini drop-in anchor setting tool and stop drill bit combo kit provides a revolutionary patented system for consistently installing drop-in anchors efficiently and safely.

The mini setting tool and stop hammer drill bit combination assures the drop-in anchors are set to the prescribed depth, maximizing anchor performance.

This system is the choice of professional contractors in all construction trades.

It provides a safe and efficient method for installing anchors overhead, in walls, or in floors.
We offer 3 combo kit sizes. Browse our other 2 sizes: 
Check out our PRO PACK: